Hunters' contribution to the Conservation of Threatened Species
Examples from Europe where hunting positively influences the conservation of threatened species.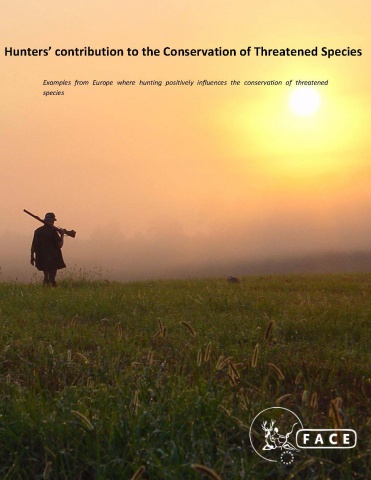 In 2017, FACE gathered nine projects in five countries in Europe where hunters are involved in the conservation of threatened species. Hunting, as an activity, creates a powerful incentive for the promotion of biodiversity conservation. Species that are threatened by changing land uses and farming practices, like the Grey Partridge and the Red Grouse, can benefit from actions of hunters. It is in all our interest to conserve biodiversity; FACE continuous to support the conservation of biodiversity and the positive role of hunters therein.
If you want more information or have a project that could be added? Please contact the author:
Roderick Enzerink: roderick.enzerink@face.eu